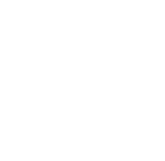 LET'S DISCOVER YOUR TALENTS AND OPPORTUNITIES
& FIND THE JOB THAT ALLOWS YOU TO BE WHO YOU TRULY ARE,
SO YOU CAN FIND JOY AND FULFILLMENT IN YOUR CAREER!
LET'S DISCOVER YOUR TALENTS AND OPPORTUNITIES
& FIND THE JOB THAT ALLOWS YOU TO BE WHO YOU TRULY ARE,
SO YOU CAN FIND JOY AND FULFILLMENT IN YOUR CAREER!
Are you longing to make a career change, so you can find joy in your job again?
Are you looking for clarity on what your talents are and what to focus on in your job search?
Would you like to be confident about presenting yourself to a potential employer, being clear and convincing about the value you have to offer?
You have come to the right place
Since 2007 we have helped hundreds of professionals to find a job that allows them to flourish and contribute in the best possible way and to truly enjoy what they do. We believe that happiness at work is all about finding a job and work environment that allow you to be true to who you really are. Throughout the years we have gathered the best tools in our "9 steps to a fulfilling career" coaching program to help you get clarity on your true talents and best next step and to find a job that is a perfect match with your natural talents, personality and ambitions.
We've created a structured and fun 9 step plan
to discovering your talents

and opportunities and creating a positive career change
We can imagine you feel overwhelmed by all the questions in your head about how to make a positive change in your career right now. You may have already talked to friends or searched online for tools and tests in an attempt to get clarity on what you want next and how to get there. In our experience this can be very helpful, but more often leaves you even more overwhelmed and not knowing where to start to actually progress in your search.
Since a clear action plan is the number one thing most professionals in your situation feel they need, we have created a unique structured approach to defining your next career step and landing your next job, that is both proven successful as fun for you to follow.  
Our 9 steps to a fulfilling career
Discovering your talents. You learn to distinguish a true talent from "the things you're good at" so we reveal your true talents that will bring you most joy and success.
Your values are at the core of everything you think, feel and do. A  mismatch in values is the number one reason people leave their job or feel unhappy. So making these clear helps you find a perfect fit with your next employer!
Understanding what drives you. To get a job that will bring you joy, you want to start understanding what you need to be energized, feel you truly contribute and feel good about yourself. This will get crystal clear in this step.
There are so many things that may attract your attention and be interesting to you. In this step we'll help you understand which of these are smart to look for in a next job. Also we help you clarify which boxes your next employer and job need to tick in order for you to feel it is a perfect fit to your desired lifestyle.
Next you write a Personal Profile, gathering all the information you need to find a job that is a perfect match to you blueprint. Many of our clients have said this one pager has given them the clarity they have been looking for as well as the language to be super clear to potential employers about the value they have to offer.
You can not create your career's success when you don't know how you define success. This may even have changed over time. In this step we help you get clarity on your personal definition of success and the deeper why and motives that drive your behavior and choices in your career.
There are so many more opportunities out there than you currently think or realize. We see this time and again. In this step, we help you analyze your personal job market, leading to a super clearly defined next step you will focus your actions on to land your new job.
In this step you learn how to present yourself in a convincing and personal way. We help you get clarity on your Personal Brand and to write a strong Personal Brand Statement that will make sure you will feel confident when networking and in job interviews.
Now you know exactly which role you're looking for and where to find it, we help you map out an action plan. We'll improve your LinkedIn account, prepare for your networking meetings and job interviews so you feel confident and know what to do to get where you want to go.
Videos and worksheets in our online academy plus
the help of one of our experienced
Certified Happy at Work Coaches
Based in the Netherlands, working with clients from all over the world, we have a large team of professional and experienced coaches, trained in our "9 steps to a fulfilling career" methodology. The coaches below work online and in English and would be thrilled to help you make a positive career change! Feel free to set up a discovery call with one of them to discuss your current situation and learn more about how they can help.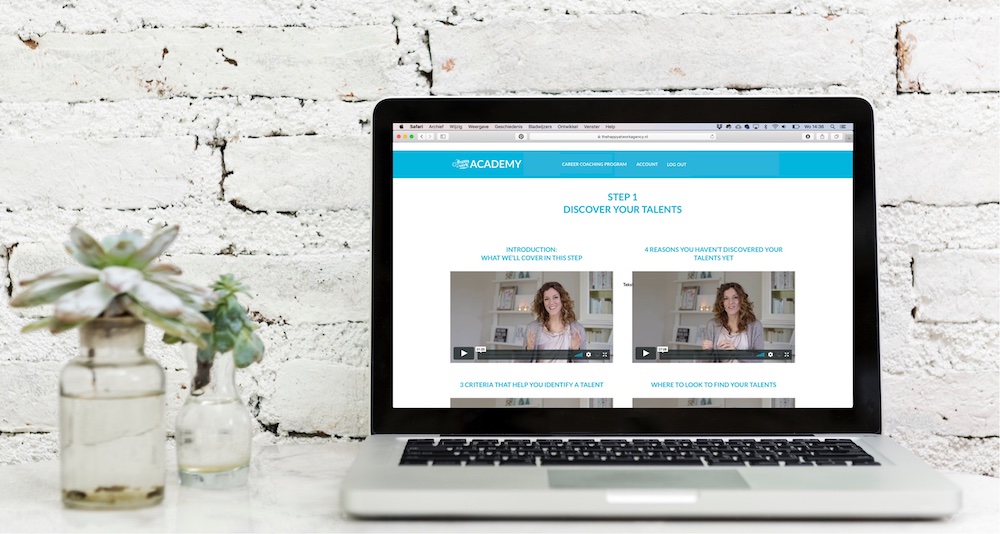 our experienced
Certified Happy at Work Coaches
© 2019  The Happy at Work Agency B.V. | Broederwal 9, 5708 ZT Helmond, The Netherlands